WEBSITE TERMS OF USE
This website is offered to you, conditioned upon your acceptance, without modification, of the terms, conditions and notices contained in this Website Terms of Use (this "Agreement"). Your use of this site constitutes your agreement to the terms, conditions and notices from time to time set forth at this site.
SECURITY
Jefferson Capital Systems, LLC uses sophisticated secure technology to protect your personal information. Although we have taken reasonable measures to provide for the security of certain information that you send to our site, we cannot guarantee that this information will not be intercepted or decrypted by others. We accept no responsibility for such interception or decryption.
WEBSITE USE AND COOKIES
Similar to other commercial websites, our website utilizes a standard technology called "cookies" and web server logs to collect information about how our website is used. Information gathered through cookies and web server logs may include the date and time of visits, the pages viewed, time spent at our website, and the website visited just before and just after our website. This information is collected on an aggregate basis. None of this information is associated with you as an individual.
"Cookies" are a feature of web browser software that allows web servers to recognize the computer used to access a website. Cookies are small pieces of data that are stored by a user's web browser on the user's hard drive. Cookies can remember what information a user accesses on one web page to simplify subsequent interactions with that website by the same user or to use the information to streamline the user's transactions on related web pages. This makes it easier for a user to move from web page to web page and to complete transactions over the Internet. Cookies should make your online experience easier and more personalized.
SITE USE
We or our affiliates may, from time to time, receive compensation from Suppliers for goods, facilities and services that we may provide to them under separate contract. Such goods, facilities or compensation arrangement whether or not related in any way to your use of our site.
LIMITATION OF LIABILITIES AND WARRANTIES
Jefferson Capital Systems, LLC intends that the information at this site be accurate and reliable but shall not be responsibility if errors occur. We can make changes and improvements to this site and information at this site at any time. WE DISCLAIM ANY WARRANTY, WHETHER EXPRESS OR IMPLIED, RELATED IN ANY WAY TO THIS SITE, TO THE FULLEST EXTENT OF THE LAW. USE THIS SITE AT YOUR OWN RISK. NEITHER WE, ANY SUPPLIER, NOR ANY COMPANY THAT OPERATES THIS WEBSITE WILL BE LIABLE FOR ANY DIRECT, INDIRECT, PUNITIVE, INCIDENTIAL, CONSEQUENTIAL OR SPECIAL DAMAGES IN ANY WAY ARISING OUT OF, OR CONNECTED TO, THE USE OF, OR ANY INABILITY TO USE THIS SITE OR FOR ANY ERROR OR DELAY IN THE TRANSMISSION OF INFORMATION TO, FROM OR THROUGH THIS SITE. We are not in any way responsible for the content, or your use, of any such third party site. The appearance here of any third party site does not imply any endorsement by Jefferson Capital Systems, LLC with respect to any such third party site, its contents, its sponsor or any products or services offered at or through such third party site.
COPYRIGHTS AND TRADEMARKS
All contents of this site are Copyright ©2009 Jefferson Capital Systems, LLC. All Rights Reserved. All names and trademarks used at this website are the property of their respective owners. Any names and marks that are owned by third parties are used here by us with permission.
×
About Jefferson Capital Systems
Founded in 2002, Jefferson Capital is one of the nation's leading purchasers and servicers of consumer charged off and bankruptcy receivables including both secured and unsecured assets. Jefferson Capital's growing client base includes Fortune 500 creditors, banks, telecommunications providers, credit card issuers, private student loan originators, and auto finance companies. Jefferson Capital is headquartered in St. Cloud, Minnesota with additional operations in Minneapolis, Minnesota, Denver, Colorado and Basingstoke, United Kingdom.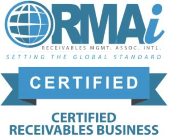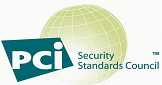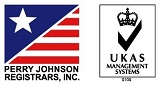 ×